J.O.T.A October 20-21, 2001
Here are some photos from J.O.T.A. Some are a little dark (just goes to show I'm not the greatest photographer).
---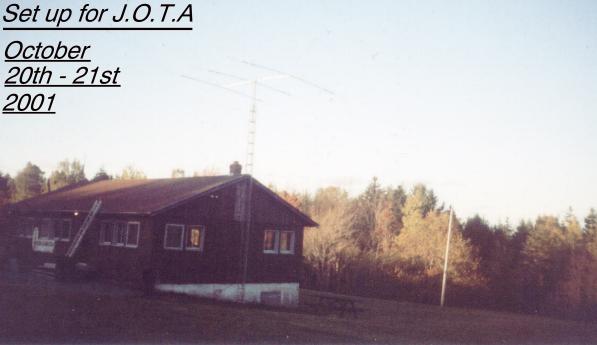 "A nice Sunny Day"
---
VE1MCA Mike, Chirs Floyd (future ham), And VE1CZC John, try to untangle what seems to be a never ending dipole.
---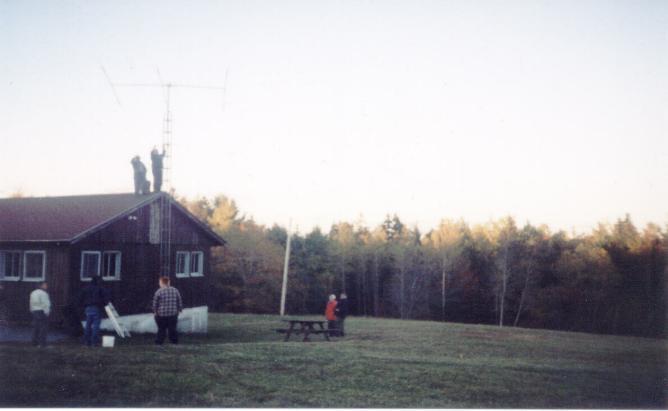 The crew hard at work.
---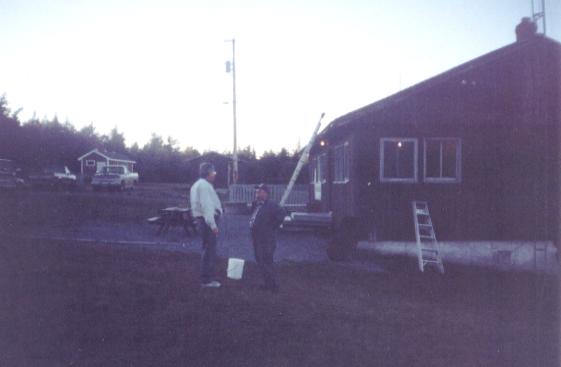 "So Mike. Do you think we should get our hands dirty and do some work?"~ Al, VE1CYP
---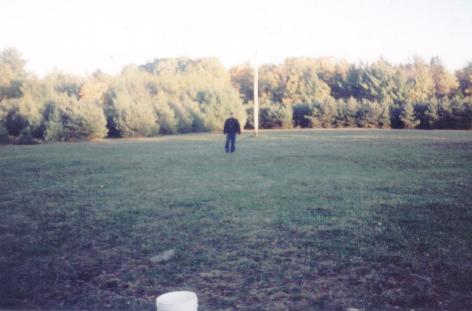 "HEY! You guys said if I came way out here, you'd throw a ball!"~ VE1TMN, Tyler
---
The Next Page