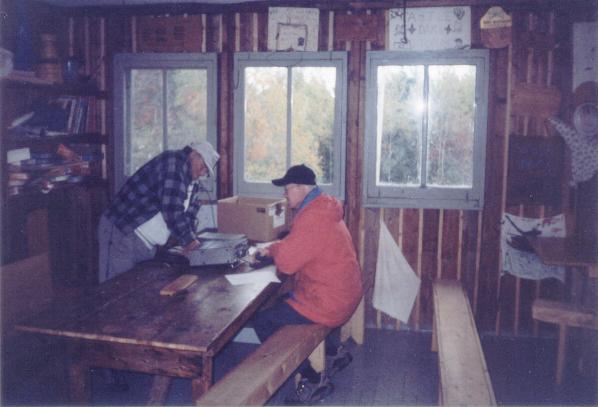 Martin, VE1AUZ and Geroge, VE1GAM
"If I do this, does it work any better?"~ Martin VE1AUZ
---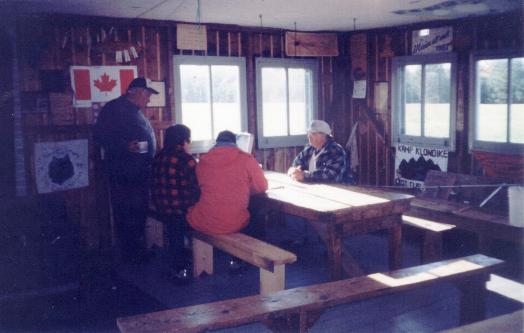 Important People discusing important things.
"So it's settled then. I'll bring the burgurs, George will bring the coffee, John will do somthing, and Barry will sit there and look pretty"~ Martin VE1AUZ
---
VE1DO Barry
"OK Geroge. When you push the thing-a-ma-bob, it activates the thing-a-ma-jig, which causes the radio to spit the mic out and squak like a bird. No wait Geroge. I think I read that wrong."~ Barry VE1DO
---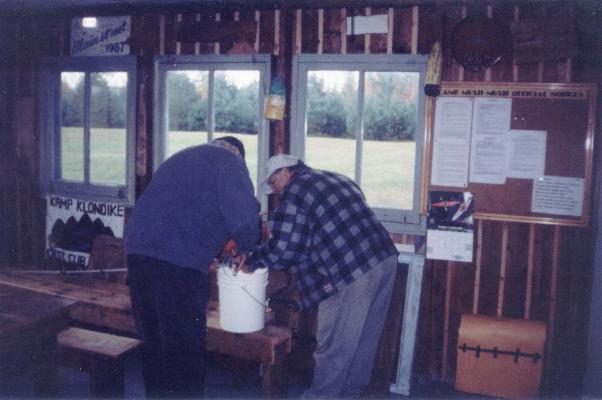 John, VE1CZC, and Martin, VE1AUZ. Think that bucket is full of cookie dough?
---
TheNext Page